The roll-out of a new Binance emoji was pulled by the company when it was pointed out by Twitter users that it resembled a swastika.
Binance, the largest crypto exchange by trading volume in the world, declared itself to be embarrassed after an emoji it was due to roll out was said by users who had seen it to be reminiscent of a swastika.
As reported by an article on the BBC, the image was said to be a "hashflag" and displayed a golden square with four "L" shaped arms coming out of the square in the form of a swastika. 
Hashflags are emojis that are automatically added on Twitter if a user posts particular hashtags. The company that wishes to have these hashtags added pays Twitter for the service, and according to the BBC article, some brands pay as much as a 7-figure sum for the feature.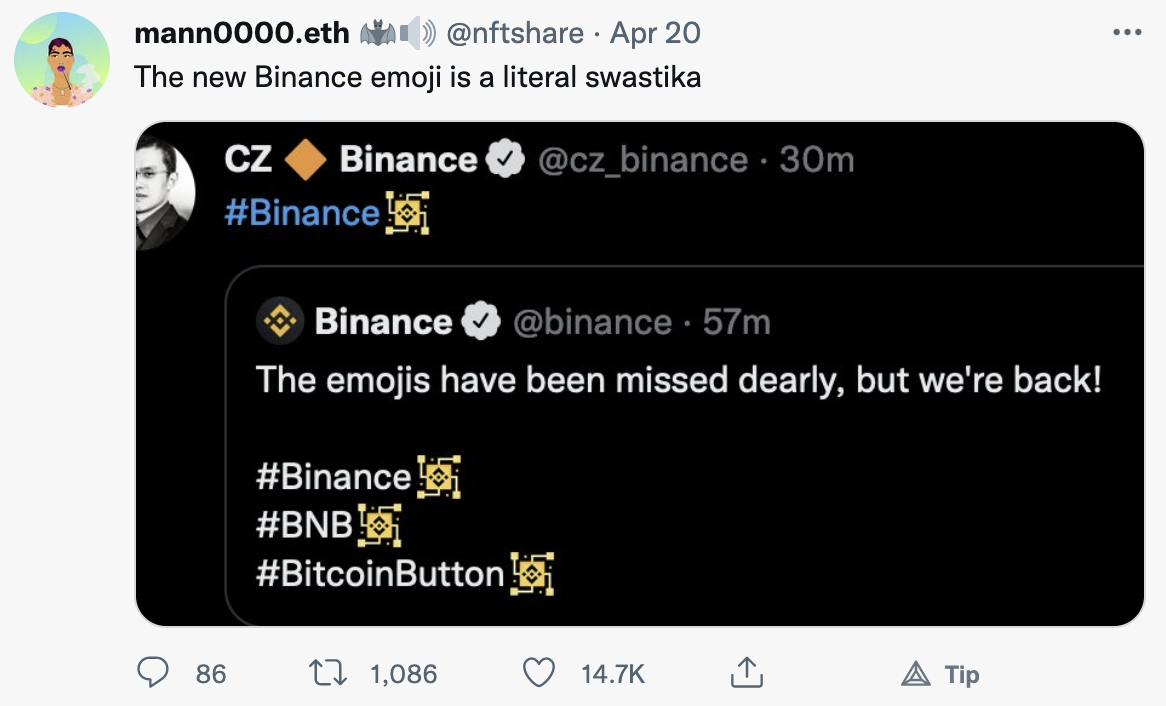 Image taken from Twitter.
Given the obvious bad press from history, and from recent events in the Russia/Ukraine conflict, both CEO Changpeng Zhao, and Binance itself have deleted the tweets featuring the emoji.
Disclaimer: This article is provided for informational purposes only. It is not offered or intended to be used as legal, tax, investment, financial, or other advice.

Credit: Source link