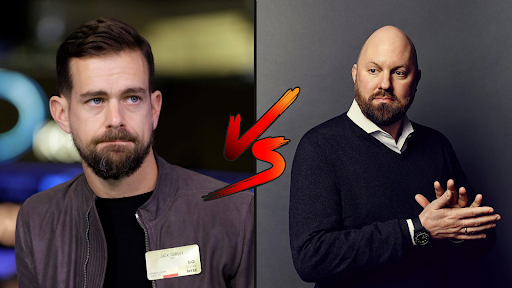 The Twitterverse is attacking Jack Dorsey from all sides for daring to suggest that the promise of web3 to give back control of the internet to the people is a mere illusion. And it made some very good points.

Dorsey, the creator of Twitter, quickly became the target of hundreds of web3 advocates after tweeting to his six million-odd followers that they "don't own web3. The VCs and the LPs do." 

The thesis of web3 is, with the coming of the blockchain and the subsequent rise of decentralized finance, it will enable the masses to finally win back control of the internet. This new, third form of the internet promises to give people ownership of their data and therefore, much greater power over how it's used and the value it creates. 

Such a revolution would inevitably threaten the dominance of today's internet giants, the likes of Facebook and Twitter, and even if it doesn't kill them off, it will likely curtail their power quite significantly. 

But Dorsey claimed he is unconcerned, arguing that venture capitalists like Marc Andreessen's a16z will never relinquish control, and was blocked by Andreessen on Twitter as a result. The suggestion is that anyone who believes in this utopian, democratized political-economic vision of web3 is deluded. 
You don't own "web3."

The VCs and their LPs do. It will never escape their incentives. It's ultimately a centralized entity with a different label.

Know what you're getting into…

— jack⚡️ (@jack) December 21, 2021
Cue an instant backlash from hundreds of web3 advocates who were chomping at the bit to prove how wrong Dorsey is. The most vocal among them was Bitcoin on-chain analyst Willy Woo, who was quick to point out that web3 doesn't just promise to wrest back control from the VCs who provide all the money and own all the liquidity. Rather, it already has done precisely that. 
If they are truly open protocols, if the incentives get too perverse, the community rips the network away from the founder/VC coalition. It's the community that powers these networks.

E.g. 2014 CryptNote to Monero relaunch or the recent community vs Brock Pierce battle on EOS.

— Willy Woo (@woonomic) December 21, 2021
It's hard to argue with Woo, as the EOS community has only recently demonstrated the full power of web3 in all its glory, booting out its biggest developer and project leader, the blockchain development firm Block.one, amid fears it was no longer acting in the network's best interests. 

The EOS situation was a prime example of how the big money wasn't delivering on its promises, forcing the community to unite and effectively fire Block.One and its chief developer Brock Pierce. As a result, Block.One has been completely cut off from millions of dollars worth of EOS tokens it was due to receive for leading the project over the next few years, and there is absolutely no recourse available to it. The community, united through the EOS Network Foundation and its leader Yves La Rose, won hands down. That's the power of web3 right there. If everything else fails, the community can walk away, and that's essentially what it did.

Woo wasn't alone in criticizing Dorsey's misguided ideas on web3, with others pointing out that the Twitter boss simply doesn't understand what web3 even is, implying that his comments really should just be ignored. 
Dorsey later tried to temper his remarks, responding to Mike DAOdas's suggestion that he's "dead wrong" by saying he was really just making some constructive criticism of the idea. 
We have bigger issues if a tweet stifles hopes and dreams. Currently it's not wrong. Critique can help fix, or divert energy to something more important.

— jack⚡️ (@jack) December 21, 2021
Dorsey's comments may have shocked those who responded to him because he has never come out in opposition to blockchain technology before. Quite the opposite – he's actually one of the most high profile proponents of Bitcoin on the internet. His current Twitter bio reads: "#bitcoin," and he notably renamed his payments company Square as "Block". 

That said, Dorsey has rarely commented on alternative cryptos such as Ethereum and EOS. Perhaps now we know why. His misguided comments on web3 suggest he still has much to learn about how the wider world of crypto really works.

Disclaimer: This article is provided for informational purposes only. It is not offered or intended to be used as legal, tax, investment, financial, or other advice.

Credit: Source link