The Ethereum community has developed zkEVM and is about to launch it after nearly two years of work, driven by the Scroll project co-founded by Ye Zhang.
Scroll, a Layer-2 scaling initiative, uses zero-knowledge proofs to enhance transaction throughput by sending only proofs to the main chain. 
---
The Ethereum community has developed the zero-knowledge Ethereum Virtual Machine, known as zkEVM, and is poised to launch it soon after nearly two years of development. Scroll, a project co-founded by Ye Zhang, is the driving force behind this initiative. According to Ye Zhang, their goal is to provide a decentralized, community-driven, and unchangeable scaling solution for Ethereum.
It's worth highlighting that a group of blockchain enthusiasts is on the verge of releasing their zkEVM, Scroll, designed with Ethereum's principles at its core.
Supporting Decentralization on the Ethereum Blockchain
Scroll, a Layer-2 scaling initiative, has undergone a two-year development journey, employing zero-knowledge proofs to condense data off the primary blockchain. Essentially, this approach only sends proofs to the main chain, facilitating increased transaction throughput.
Speaking at the prestigious TOKEN2049 cryptocurrency event in Asia, Scroll's Ye Zhang emphasized the project's idealistic nature, underscoring the team's commitment to upholding Ethereum's existing philosophy and principles.
As per the latest information, the new zkEVM (zero-knowledge Ethereum Virtual Machine) is poised for launch in weeks, having undergone rigorous testing and code audits. Additionally, Scroll's mathematician views ZK-rollups as the preeminent Layer-2 scaling solutions, offering affordability and enhanced security.
It's worth noting that Scroll is entering a competitive landscape, with other zkEVM solutions like Immutable, StarkWare, zkSync Era, and ConsenSys' Linea already launched by August 2023.
On September 17, 2023, Scroll posted updates on the X platform, highlighting recent project developments, including updates from meetings held in Austin, Singapore, and Berlin. Furthermore, the update encompasses Scroll's involvement in Decentralized Finance (DeFi) aggregators and permissionless lending protocols within the ecosystem.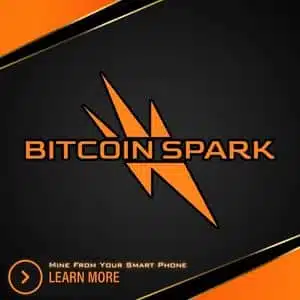 We had an amazing time meeting you all throughout the week in Austin, Singapore, and Berlin!

To wrap up an exciting week of events, let's highlight some of our favorite moments from the past week.

🧵

— Scroll 📜 (@Scroll_ZKP) September 16, 2023
Scroll Co-founder's Insights on the Project
During a media conversation, Zhang expressed that the project's essence transcended mere computational problem-solving, emphasizing its alignment with human interests. He noted,
"Our inception followed an open-source, community-driven approach. We aim to cultivate our community organically and build our network's influence, devoid of excessive marketing-driven aggression."
Zhang revealed that their work primarily stemmed from a "labor of love," underpinned by a shared vision to enhance blockchain scalability while staying true to decentralization principles. He mentioned that Scroll's launch would follow some final steps, including rigorous testing. Notably, significant projects like UniSwap and Aave are prepared to deploy on Scroll upon its launch.
The Scroll co-founder also asserted that, unlike other systems like Linea, Scroll offers a "comprehensive proof" encompassing all Ethereum "opcodes" and transaction components, thus ensuring compatibility and completeness.
Zhang further clarified that the initial setup might retain some elements of centralization, such as sequencers. However, the long-term roadmap of the project aims for decentralization.
Why Scroll Has the Potential to Make a Significant Impact
Scroll isn't a transient undertaking; it represents the culmination of two years of intensive development efforts. It leverages zero-knowledge proofs to condense data off-chain and exclusively submit proofs on-chain. This innovative approach substantially enhances transaction throughput, signifying a monumental shift in Ethereum's scaling capabilities.
By incorporating the Ethereum Virtual Machine (EVM) component, Scroll ensures seamless compatibility with existing Ethereum software and applications. Although the project may initially exhibit some elements of centralization. Zhang assures that it is heading towards a more pronounced trajectory of decentralization.
The Ethereum ecosystem is evolving, with initiatives like Scroll leading the charge in this transformative journey. Combining technological advancements with a philosophical approach, Scroll promises a brighter and more scalable future for Ethereum's ecosystem. As the launch date draws near, the blockchain community eagerly anticipates the next significant leap in Ethereum's scaling capabilities.
Best Crypto Exchange for Everyone:
Invest in Ethereum (ETH) and 70+ cryptocurrencies and 3,000+ other assets.
0% commission on stocks – buy in bulk or just a fraction from as little as $10.
Copy top-performing traders in real time, automatically.
Regulated by financial authorities including FAC and FINRA.

2.8 Million Users
Get Started
Crypto News Flash does not endorse and is not responsible for or liable for any content, accuracy, quality, advertising, products, or other materials on this page. Readers should do their own research before taking any actions related to cryptocurrencies. Crypto News Flash is not responsible, directly or indirectly, for any damage or loss caused or alleged to be caused by or in connection with the use of or reliance on any content, goods, or services mentioned.

Credit: Source link