In many ways, 2021 has been a trendsetter for the cryptocurrency market. Be it blockchain gaming, expansion of DeFi applications, and the rise of NFT's, cryptocurrencies offer functionalities in almost every field today. Even though old guards Bitcoin and Ethereum still dominate market share, their growth rate in terms of percentage seems slow when compared to their lesser rivals. Take Shiba Inu for instance. Since January, the alt has generated over 1700% returns to its investors, while BTC and ETH returns sit at 70% and 453%, respectively.
More than a Meme
While skeptics disregard SHIB as a 'meme' token, thinking of it as nothing more than a joke is a grave error. Apart from having a very active community, Shiba Inu has its own decentralized platform for trading coins called ShibaSwap. Its Total Value Locked of $384 Million is among the largest top 30 DEX's in the world. The platform even has their own unique collection of NFT's called Shiboshis.


Shiba Inu Most Viewed Crypto in 2021 on CoinMarketCap
Interestingly, a new report has now revealed that in 2021, SHIB was the most-watched digital asset on CoinMarketCap – one of the most popular websites used for live price tracking. According to the report, Shiba Inu got a little over 188 Million views while Bitcoin came second at 145 million views. Ethereum came at a distant fifth with 81.3 Million views. This just goes to show how hotly anticipated SHIB's price performance has been throughout the year.
Phenomenal Price Action
Naturally, SHIB's price action on the chart has been extremely bullish. Since its Coinbase listing in September, SHIB has risen by over 500% in a matter of just three months. Its market capitalization has spiked to over $21 Billion and is threatening to dethrone Dogecoin as the 13th largest digital asset in the world. A petition to list Shiba Inu on Robinhood has already received over half a million supporters and experts believe that another bull run awaits should the listing come through. In fact, a source close to Ask The Doctor claims that Robinhood could list Shiba Inu between March and April 2022. SHIB's short-term price movement has also started to look favorable after a down-channel breakout was observed just last week.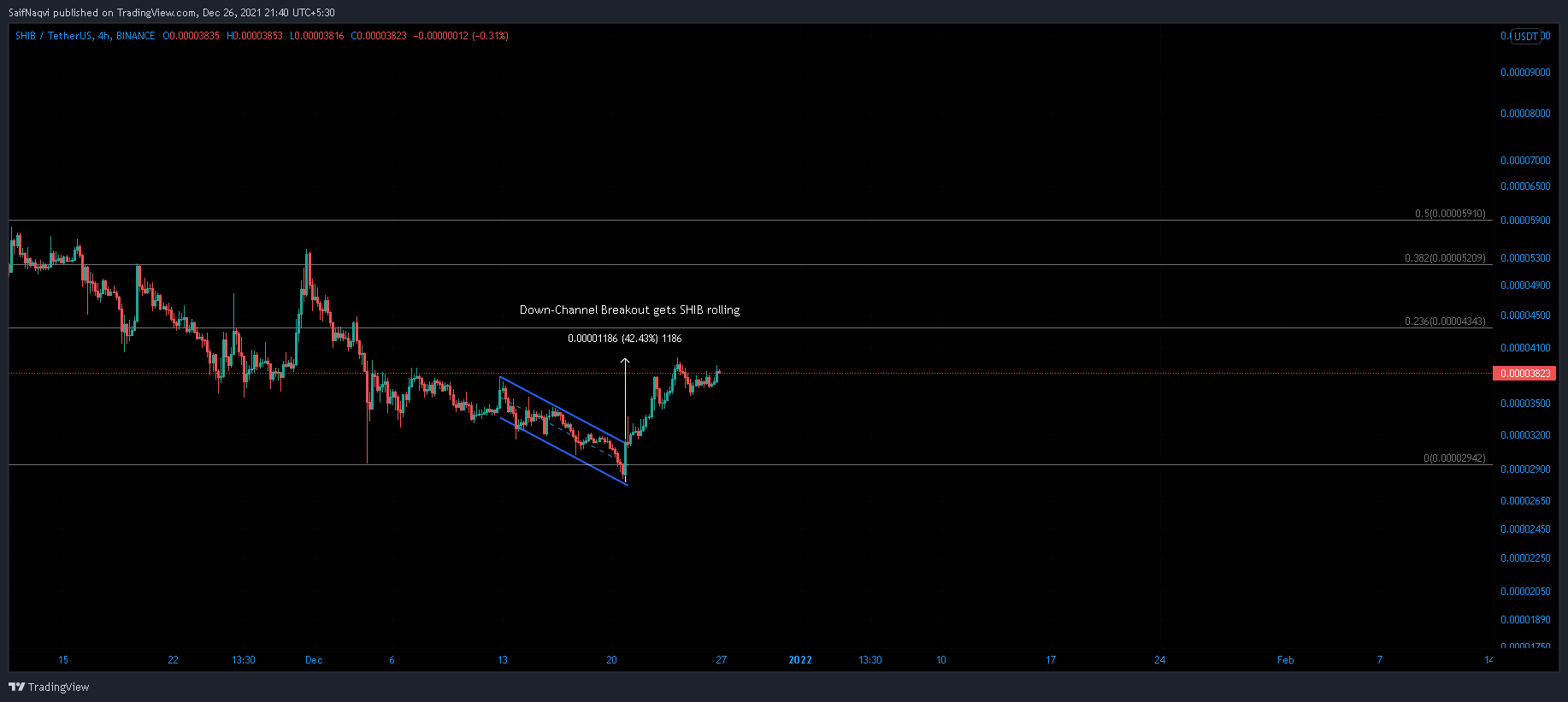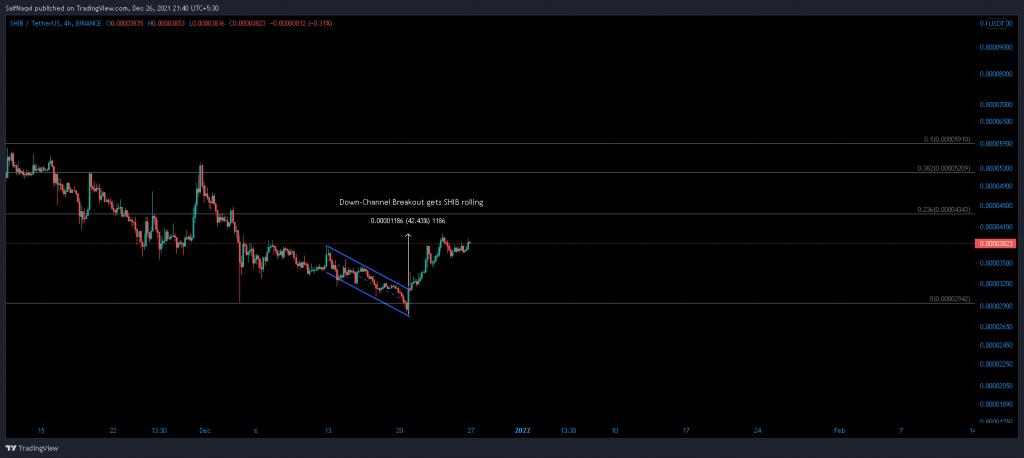 Elon Musk's new favorite crypto is fast becoming the communities favorite crypto and with recent revelations, the alt has only one way to go- up!

Credit: Source link